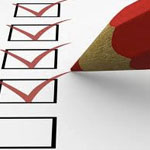 WHAT IS THE GOAL OF A WEBSITE AUDIT?
The Website's objective may be to increase online sales, to generate new contacts, to improve the e-reputation, to raise online advertising revenues and all these factors depend on the site's rate of frequentation and the visibility on the Net.
A WEBSITE AUDIT SEEKS TO ANALYSE A BRAND'S POSITIONING ON THE NET AND THAT OF ITS COMPETITORS.

The AUDIT in relation to the French market or French speaking markets must ASSESS and DEFINE ESSENTIAL DETAILS:
The site's performance attained through natural referencing.
The site's adaptation in terms of marketing and semantics: analysis of the editorial charter and the web marketing approach implemented.
The potential of the editorial content.
The site's popularity (PageRank), visibility and notoriety (TrustRank).
COMPETITIVE ANALYSIS:
The audit must serve to analyse and understand the competition's referencing strategy, and to monitor it.
A comprehensive strategy must then be devised, taking into account:
• the objectives of the business sector concerned,
• the choice of queries to target,
• a strategy for establishing links and developing popularity (PageRank), improving notoriety (Trustrank), optimising URLs, subdomains, domain names, avoiding duplicate content, optimising page content, etc.
As a referencing specialist, I can take care of effectively implementing the changes recommended in the audit in coordination with your technical and marketing teams.
In parallel, I can gauge and analyse the results obtained in order to provide any necessary corrective measures.
Global monitoring to ensure that your referencing always matches up to market trends:
In terms of brand positioning, consumer behaviour, competitive realm, etc., I can provide you with my expertise on a regular basis by constantly monitoring your market, analysing your Web results and making technical or marketing recommendations.
Enregistrer
Enregistrer
Enregistrer
Enregistrer
Enregistrer