What does effective web referencing entail?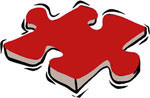 Natural referencing (search engine optimisation) serves to determine all the actions to be taken in order to optimize a website's visibility on search engines and online directories; the underlying purpose is to increase online sales, generate new contacts, improve a site's e-reputation or boost its advertising revenue.
Following an audit, the actual optimisation comes from the site itself:
by correcting technical problems
by leveraging technical tips
by producing good editorial content
It also depends on external means implemented to:
improve a website's online visibility by making optimal use of all-important social media (SMO Social Media Optimization).
REFERENCING AND WEB EDITING GO HAND IN HAND TO FORM A SINGLE STRATEGY SPECIFIC TO YOUR INTERNET SITE. This task comprises a number of steps:
NATURAL TECHNICAL REFERENCING:
Devising an effective keyword strategy to position a site on the first page of search engine results following a search on thousands of keywords considered to attain the site's objectives.
Understanding the techniques used by the competition to leverage and surpass them.
Understanding Internet users' search engine behaviour.
Determining the most relevant and the most effective lexical field for a site.
Improving the web site's indexing and crawling by overcoming technical constraints.
Improving the site's TrustRank and PageRank.
Optimising URLs, subdomains, etc.
Optimising page content, the internal and external linkage of the pages, the home page, category pages, product sheets, the site's overall structure, images, videos, etc.
Avoiding any copied content.
Avoiding the penalties imposed by search engines (blacklisting, sandboxing) that will inhibit the site's performance.
Knowing how to comply with Google's linguistic operation to build an effective editing strategy.
Knowing how to use keywords and text links.
Adopting an effective method for writing texts that are relevant both to Google and to the visitor (this may infer calling on the services of several web editors whose age and gender may differ).
Using best practices in relation to Google's linguistics and semantic analyses.
CAN A SITE QUICKLY EMERGE FOLLOWING AN AUDIT AND OPTIMISED REFERENCING on the FRENCH MARKETS?
It should be noted that the process for referencing an Internet site can be a long one. The technical referencing effort must be combined with an optimised redrafting of the French site's existing content. Natural referencing effectively consists in highlighting a site's important content and in orienting search engines towards pertinent keywords. A site without any editorial content or any optimized editorial rules cannot therefore be correctly referenced.
Consequently, organic web optimisation represents a strategic, long-term challenge which requires ongoing work on market intelligence, analysis of results and the recommendation of Web marketing campaigns. I offer my services in all these areas of expertise.
To speed up your French website's positioning and your return on investment, a good strategy may be to consider a sponsored links campaign on French speaking markets.
Enregistrer
Enregistrer
Enregistrer